Animal breeding has been slightly changed compared to the first part of the game.
The full list of domestic animals at the moment is as follows: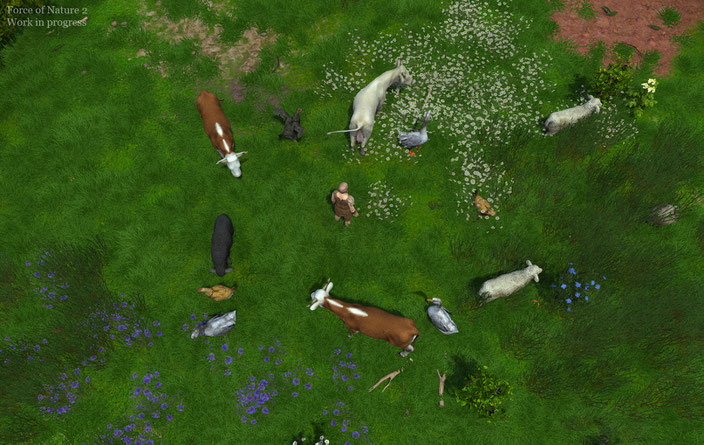 It was decided to completely remove the pig from the game. The purpose of a pig for a farmer is obvious - they are bred for meat. But I didn't want the game to encourage players to be cruel to peaceful and harmless animals. Want some meat? Eat the boar. He is not peaceful at all and generally he is the first who gets into a fight. And I don't want to use a pig for such far-fetched purposes as finding worms.
In order to tame an animal, you will still need to make a trap and throw it on the animal several times. But now you will not be able to tame it until you provide it with a place to live. There are two types of animal houses:
a universal barn, in which you can settle just one animal, but of any kind
special sheds for certain animals, in which you can put more than one pet, but only of a specific kind. 
Universal barn will need to be built first, because you don't know which animal you will meet first. Then it will be more profitable to build specific sheds for certain animals.
Feeders appeared in the game. They can be put on the ground and filled with food. Animals themselves will eat if the feeder is close enough to reach it. After installing such a feeder, you will only need to collect resources from the animals and replenish food supplies in feeder from time to time. Resources collection has also been simplified compared to the first part. Now you don't need to open the GUI window and click the button to collect resources. When the animal has finished creating the product, a special icon appears above it. You can click on it and the hero will run up to the animal and take the product.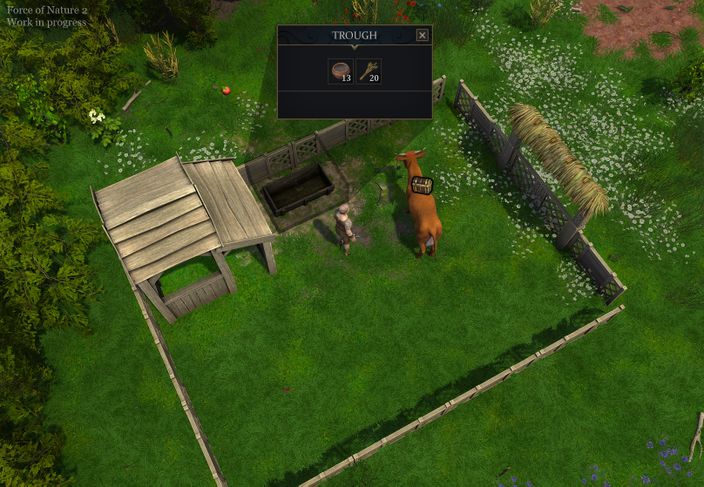 Unlike the first part, now animals will not accumulate produced products and will not be able to continue working until you take finished resources from them. But don't be afraid. Like many other buildings, animal houses can be upgraded. At higher levels, these houses will be able to accept food from the animals that live in them. You will only need to add food in the feeders from time to time and take finished products from houses at once.
I hope you'll like these changes!