Many times I've been asked to add a female character to the first part of the game. But adding a new character means not only to draw it, but also to fit all the clothes to it. This is quite a bit of work. Therefore, I never added a female character to the Force of Nature 1. But now I collaborate with artists, so I can afford to realize every element of clothing in two versions - for male and for female.
So raise your thumbs up! Force of Nature 2 will allow you to choose the gender of the character.
This is how these characters look like during customization: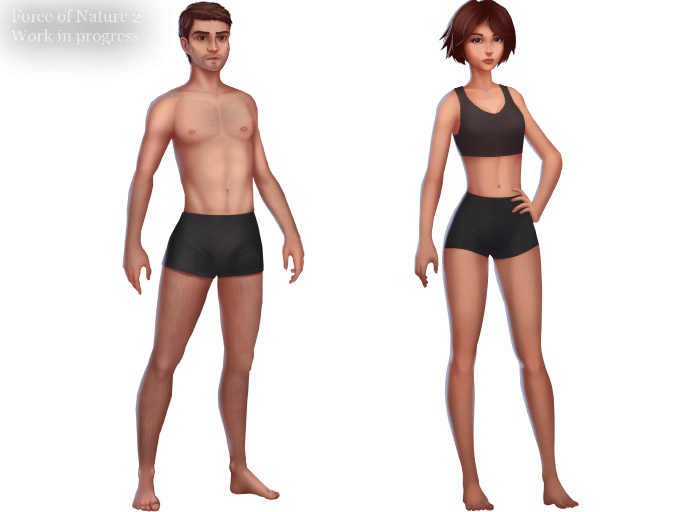 And this is how they look like in the game: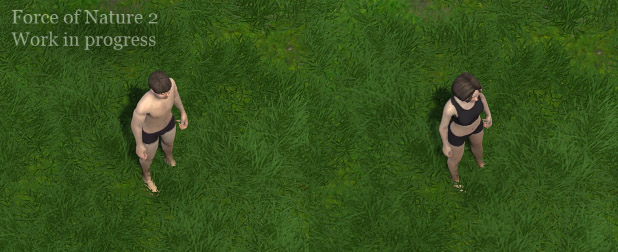 As before, character's skin and hair color can be customized. Also you can choose one of several hairstyles.

I didn't embed an underwear color customization (as it was in the first part), because there will be much more various clothes in the second part, and the character will always have something to wear.
The gender of the character can only be selected in the beginning of the walkthrough. During the walkthrough, only colors and hairstyle can be changed.